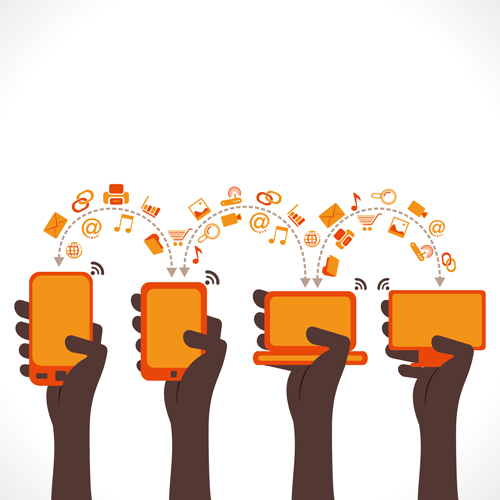 If you joined an office pool in hopes of winning and splitting the record-breaking Powerball jackpot last month, you and your co-workers probably put in an equal amount of money with the understanding that you would share the winnings equally. Right? In this case, pooled meant coming to the table with the same amount. However, when you used the term "pooled data" and "shared data" in relationship to wireless cost management, they are not apples to apples.
When we talk about pooled data, each of the employees in your enterprise could potentially be coming to the table with a different monthly maximum. As an example, 1 could have an allotment of 5 GB per month, another might have 3 GB, and another could be limited to 1 GB. The limits would be dictated by their plans – the higher the allotment, the higher the access fee – and would be added together to create 1 combined data pool. Some staff members would emerge as power users consuming more data than some of their counterparts, and more than their plans' allotment. And of course, there would be employees, as part and parcel of their jobs, who use less than fellow co-workers and what their plans allow. The usage gets netted together at the end of the month, and the total of pooled data available can change as employees join or leave the company (and this group).
A shared data scenario goes differently. The total amount of data available is based on the company's wireless plan. Let's say a company has a plan which offers 10 GB per month and there are three employees, each with a device, using the plan. The plan charges an access fee for each device, and each of these employees can use what they need during the month within the 10 GB limit. If a fourth person joins this group, the overall data limit would stay level at 10 GB. They would need to divide data further amongst the group.
So is it better to pool or share? The answer is that it depends on the size of the enterprise, and the number of users and their monthly usage. As companies aim to keep data charges in check, shared data plans generally work better for smaller groups because they typically have user limits. Pooled plans can be used for any amount of users and if you have access to unpublished low rate plans, this can be a good way to optimize your account.
If you would like to learn more about renegotiating your wireless contract, be sure to request our free guide The Five Questions You Should Ask When Renegotiating Your Wireless Contract. Simply click here to download your copy today!
Still Protecting Your Wireless Rights,
Kae Zulager