TMobile had been fined by the FCC for $48 Million for stating that their data plans were unlmited when they really werent exactly.  Oops.   The fine was initiated because TMobile did not inform users that they would be throttled at 17GBs of usage if the network was congested.  Hundreds of customers complained resulting in an FCC investigation.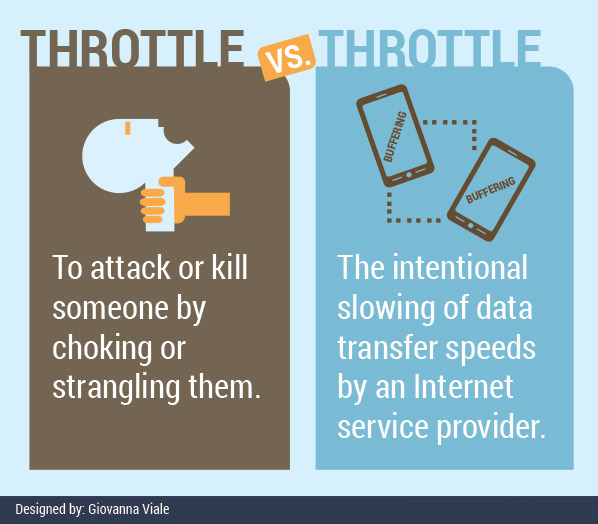 TMobile has since changed their plans to now allow users up to 50 gigabytes before the data rate is slowed and have notified subscribers about the requirements.
What does this mean for you?
As part of the settlement, TMobile was required to
Update disclosures on its websites and in the terms and conditions for unlimited plans offered by both T-Mobile and its prepaid MetroPCS service;
Clearly and conspicuously disclose in its ads any material restrictions on the amount and speed of data for its plans;
Pay a $7.5 million civil penalty.
OR, the company can stop referring to potentially throttled plans as "unlimited."
Spend at least $35.5 million to provide benefits and discounts to unlimited data plans subscribers, who will receive a discount of 20% off (up to $20) of the regular price of any in-stock accessory. In addition, unlimited data plan customers who also subscribe to a Mobile Internet data line, known as a Simple Choice MINT plan under the T-Mobile brand, or a Tablet plan under the MetroPCS brand, will automatically receive a free upgrade of 4GB of additional data; Check here for updates on how to get your fair share. 
We at Bill Police love this statement:  "Consumers should not have to guess whether so-called 'unlimited' data plans contain key restrictions, like speed constraints, data caps, and other material limitations," said Travis LeBlanc, chief of the FCC's Enforcement Bureau.
TMobile is not the only one; ATT was sued too
ATT was also sued recently by the FCC for $100 million because ATT called wireless plans "unlimited" that were actually throttled data.  The lawsuit stated that ATT failed to disclose throttling would occur and under what conditions.  The FCC stated that in some cases, charged that data speeds were slowed by as much as 90%, making them more or less useless during that current billing cycle.
The Federal Trade Commission also sued ATT last year over the same issue, saying the company's plan to cut subscriber speeds if they downloaded too much data during a billing cycle wasn't clearly disclosed and violated the concept of having an "unlimited data" plan.
While the FTC lawsuit was dismissed due to a technicality where ATT is considered a "common carrier" and therefore exempted AT&T from FTC oversight, the FCC lawsuit still stands for now leaving AT&T still on the hook for throttling unlimited data plans. AT&T contested that decision, and the FCC hasn't provided a final ruling yet.
Even though ATT has not yet faced punishment,  it has reduced its throttling of unlimited data plans. While the company used to throttle customers for the rest of the month once they hit a certain limit, ATT will now only throttle when customers connect to congested cell towers.
FTC and FCC Agency Goals — why is this a big deal?
The federal agencies want to manage AT&T and other carriers to use the word "Unlimited" only when services really are fully unlimited with no limits.  None.  Nada. Creatively, as carriers are known to do, ATT used the word "unlimited" not for GBs that are limited but for speeds that are limited.   That language unacceptably requires the consumer to interpret unstated terms and result in overcharges.  This is what the Agencies want to (ahem) limit.
Daniel Kline does a great job of providing an analogy that helps give some perspective, "It's a question of semantics, but an important one. For example, if you visit an all-you-can-eat pizza buffet where, after you eat four slices, you can only have another one after a two-hour waiting period, is it really all you can eat? That's a sort of extreme example, but the throttling AT&T has used can be extreme as well".
If the FCC is not successful Carriers may be able to use the term "unlimited" without spelling out specific requirements leaving the onus on the user to find out conditions of their data plans.   So be sure to keep up on the latest news and the latest requirements for all of your data plans.  We will definitely be helping because we are……
…..Still Protecting your wireless rights………….
Sources:
http://arstechnica.com/tech-policy/2016/08/atts-common-carrier-status-helps-it-defeat-data-throttling-lawsuit/
http://www.fool.com/investing/2016/10/18/why-att-may-get-away-with-dubious-unlimited-claims.aspx
https://consumerist.com/2016/10/19/t-mobile-will-pay-48m-to-close-fcc-investigation-into-limits-on-unlimited-data-plans/
http://www.msn.com/en-us/money/companies/fcc-fining-atandt-dollar100-million-for-misleading-unlimited-data-plans/ar-AAbHUK4
http://www.richmond.com/business/ap/article_7b9760c6-a7c6-5e2f-9ec4-9fc78e12b8c6.html