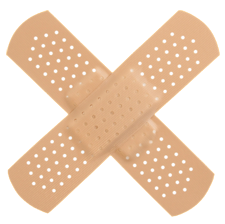 If you are part of a Healthcare company and manage many mobile devices, you know what a pain this can be. Not to mention the dynamic nature of the culture and the heavy turnover of caregivers, it sure is one herculean task!
Recently, there have been updates in the Purchasing Vehicles for healthcare companies, mostly good, but some not so much. As the manager of your company's wireless communications, these are updates that you NEED to be familiar with. Just what you need on top of everything else, to sort out wireless pricing options.
We can help! We have the insider's view on how best to navigate these options, choose the best one for your company and save money in the end.
Here's what we can offer you:
We have special knowledge about the recent changes in the pricing models and updates in Purchasing Vehicles that can save you both time and money on your wireless process.
If you need help figuring all this out, please click here so we can schedule a time to talk with you.
Still Protecting Your Wireless Rights…
Want to learn more? Please click here so we may contact you.