Over the next few weeks, we will be attending at 2 very cool conferences.  We'll be talking about "Why Your Wireless Bill is Not Just Another Bill:  Turning Your Wireless Data into Actionable Intelligence."
This is a topic specifically for IT Professionals who are so often on the hotseat.  This session is set-up to provide proven Actionable Intelligence to help you get off the IT Hotseat!
What is Actionable Intelligence?   Meaningful Knowledge You Can Do Something About.  Come join us and learn more about it!
The first Conference a NY Tech Summit for IT Professionals in New York;  Click here is a link to our Session Information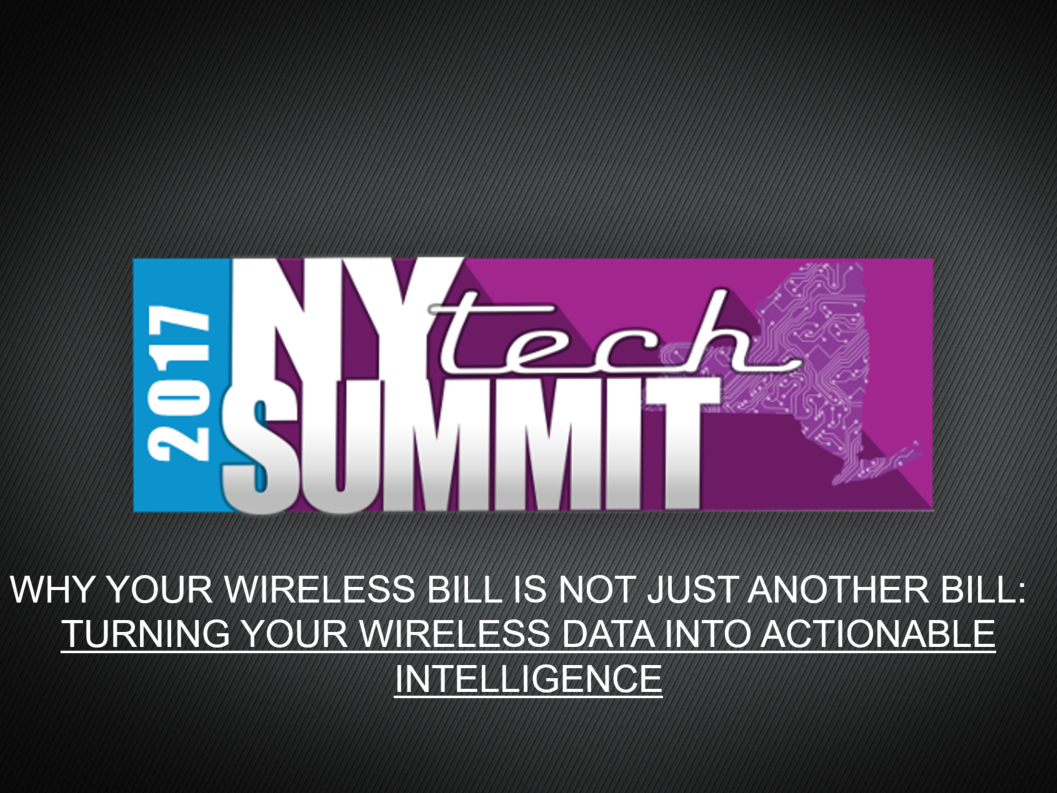 And the Second The Home Care Home Base User Conference in Dallas.  Click here for a Session Link  (we're at the end :))
Join us for some lively discussions!  We look forward to seeing you there!