We know you are all up-to-date on the latest iPhone release and wouldn't dream of being any more of an equipment expert than you all.  But, we did think this is a great opportunity to provide some insight about maintenance plans to care for your sexy new iPhone.    So here's some geek to your swagger: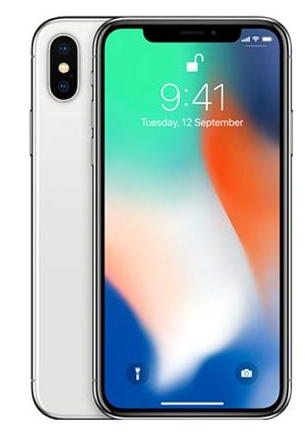 You are spending some big bucks on your new iPhone:  the new 256GB X is going to be $1150 (!) on its release in October.   That ranges from a low of $699.99 for a mere iPhone 8 64GB with a $150 increase for each increase in memory amount.*  So hopefully you are very careful with this investment, but if not, here's a comparison of AppleCare vs. Insurance:

Insurance will cover devices if they are lost or stolen
AppleCare only covers warranty and maintenance events
The iPhone will come with 1 year warranty
AppleCare and Total Protection Insurance cover another year of warranty
Wireless Protection Insurance will not cover the additional year of warranty
Wireless Protection and Total Protection Insurance have $1500 limits on the amount of coverage in a 2 year period

AppleCare has no limit on amount of coverage and covers 2 replacements.  This means that you can break your screen twice, use your AppleCare and you are done for your limits.  Think smartly, people, about how best to use your coverage. 

There is a $1500 limit on the Wireless Protection and Total Protection, so most likely only 2 occurrences would be actually covered due to the price of the phone (For example:  the iPhone 8  256GB is $849.99, and 2 replacements would be greater than the dollar limit allowed on coverage.)
Based on these options the AppleCare seems like an interesting option. (cheaper deductible, overall cost); however, it is missing lost stolen coverage.   If lost/stolen coverage is important to you, AppleCare may not be the way to go.  If break/fix and warranty issues are your concern, AppleCare appears to be the winner.
So, let us know how we can make sure to keep you in your new iPhone now with both swagger and smarts.    Because we are….
….Still Protecting Your Wireless Rights.  Especially for Steve today……………..
*Device Pricing on iPhones:
iPhone 8     64GB:    $699.99
iPhone 8+  64GB:    $799.99
iPhone 8     256GB:   $849.99
iPhone 8+   256GB:   $949.99
iPhone X      64GB:    $999.99
iPhone X     250GB:   $1150