We recently have been ordering new iPhone Xs for customer and many are still back ordered.
While you are waiting for yours, you may want to get a case. The new iPhone has earned the title of "Most Breakable Phone" due to very easy cracks — both from the bezel-less screen, glass back and stainless steel frame.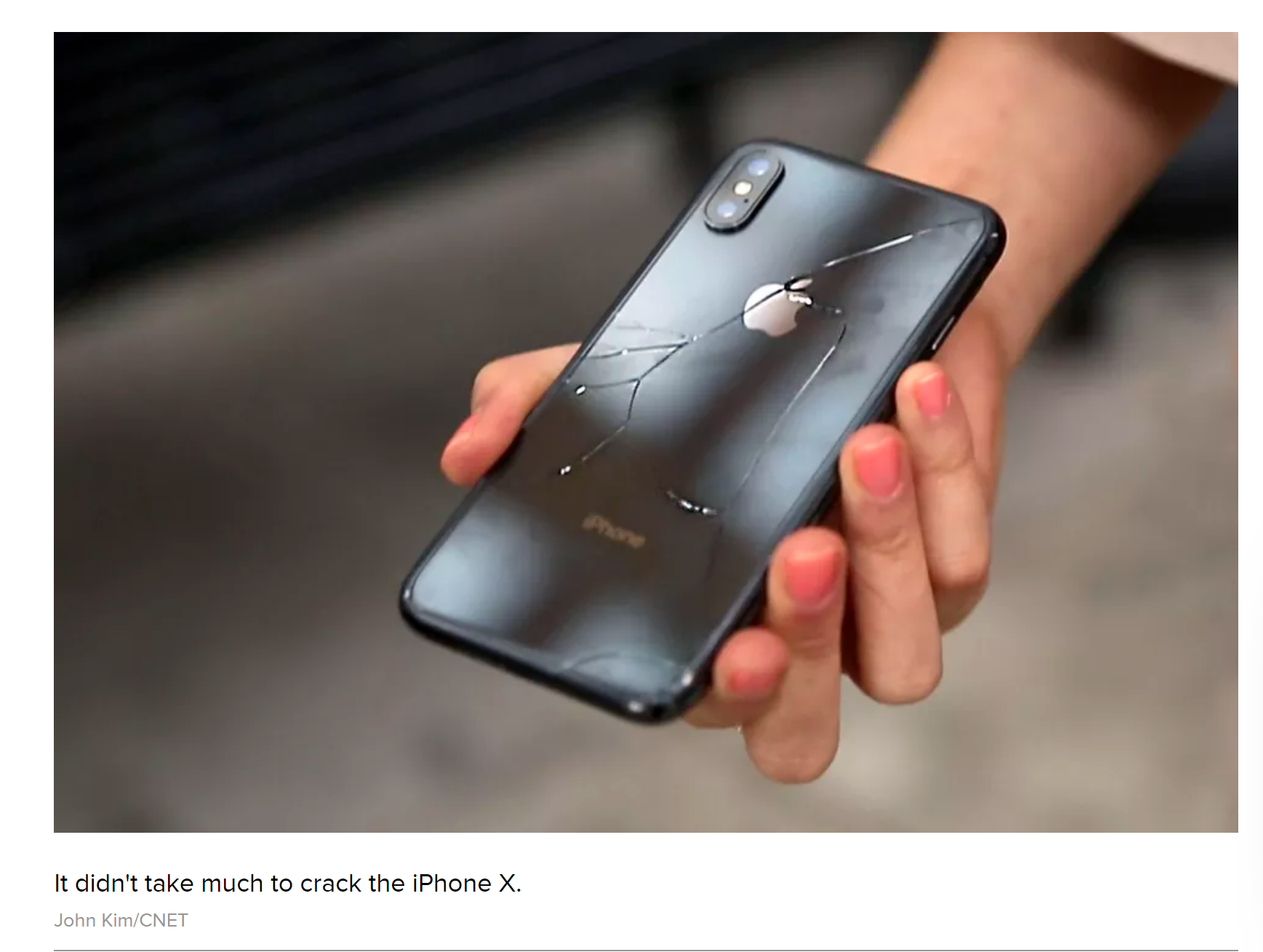 Take a look at CNET 's drop and scratch testing.  They state "After just one drop onto a sidewalk, the iPhone X already shows visible damage."   Their conclusion?  "The iPhone X can probably handle your everyday wear and tear, but dropping it without a case is out of the question. We learned it only takes one bad drop to break the glass on this phone. Even the stainless steel frame is susceptible to damage."  Check out their article on all testing here. 
Squaretrade called the X "The glass front and glass back and the absence of a Home button makes the iPhone X – "the most breakable, highest-priced, most expensive to repair iPhone ever,"
So, while you are eagerly awaiting the arrival of your new iPhone X, be sure to glove it up.  If you have AppleCare, it could cost around $279 and without AppleCare+ or insurance, you may need to repair it  for almost $600 or just buy a new one and wait again.
We are still Protecting Your Wireless Rights………especially for Steve today………..